Commercial
in Metro Atlanta, and North Georgia Area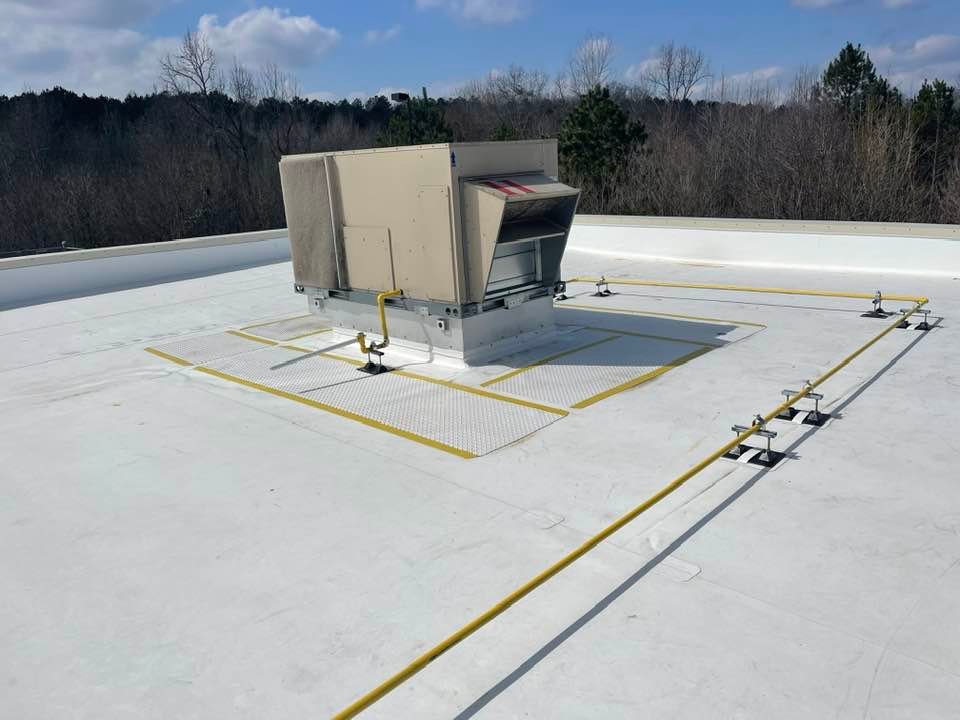 Saving money on energy bills is becoming a bigger priority for businesses everywhere, and having the right roof on your commercial building can make a major difference. Thermoplastic-olephine roofing, or TPO, is a great option to make your roof more efficient and help reduce your energy bills. OC Roofing Systems are TPO roofing experts who will install the best roof available to make your commercial property as energy efficient as possible.
Feel free to call us today at 
1-844-385-9356
 for a free estimate on TPO roof installation or repair. Our services are made available in Jefferson, Gainesville, Winder and nearby.
01  Very durable and long lasting
02  Environmentally friendly
04  Heat reflective to save on energy bills
05  Lower cost than many alternative materials
06  Easy to maintain and repair
TPO is designed to reflect UV rays, limiting the amount of exterior heat that gets into the building. This lowers the need for air conditioning, helping reduce your utility bills. TPO is very durable and long lasting, limiting the cost of repairs or replacements down the road. As an added benefit, TPO roofing is made from recycled plastic and is very environmentally friendly.
TPO roofing is an ideal commercial roofing type because it is applied in large rolls fully adhered and mechanically fastened or ballasted. Its durable material is essentially waterproof and reflective of UV rays. For a commercial building, TPO is the most cost effective method to make your roof energy efficient and can help save money on energy costs.
Call For a Free Estimate Today
OC Roofing Systems are your local experts for all your commercial roofing installation and repair needs, including TPO roofing services. We have the knowledge and workmanship to maximize the energy efficiency of your commercial building and save you money on your energy bills.
Contact us at 1-844-385-9356 for a free estimate today. We proudly serve Gainesville, Jefferson, Winder, Flowery Branch, Braselton, Hoschton, Atlanta, Athens, Rome, Roswell and surrounding Georgia.