Reliable Roof Repair Services in Gainesville & Nearby
Choose the
for roof leaks, hail damage, and more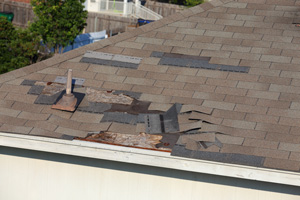 When a storm or the passage of time takes its toll on your roof, there are many different roofing problems that might emerge – and many of them seem overwhelming. Hail and high winds can break or remove shingles from your roof altogether and create roof leaks, while other issues like wood rot or ventilation issues can also occur.
Fortunately, OC Roofing Systems has the experience and tools required to fix any problem you might be facing with your roof. Our roof repair professionals will walk you through every step of the process, ensuring you feel comfortable and satisfied with the work we propose. Our number one priority is your safety and wellbeing, and we know our repairs will do the trick!
To get started on your roof's needs, schedule a free estimate in Gainesville, Jefferson, Winder or an area nearby!
We Can Help With A Variety of
As skilled members of the roofing industry, our professionals know how to provide lasting solutions to your roof repair needs. The services we offer include:
04  Broken, missing, & curling shingle repair
05  Ridge ventilation repair
in to resolve sudden roof damage is always a good idea. But if you've been living with seemingly minor problems for a long time, or if it's been a while since you've checked in on your roof, scheduling a roof inspection to discover what maintenance is needed can save you time & money in the long run.
Roofing issues we see start off small, such as a minor roof leak. But when left untreated, complications always emerge, & we are forced to charge you for a much larger job. Let OC Roofing Systems experts get you started with roof repair & maintenance today, keeping your home safer & more affordable overall!
I would recommend OC Roofing to anyone looking for quality repair work at a far price.
Connie S.
Hoschton, GA
Schedule a Free Estimate Today
If you're concerned that your roof is compromising the integrity of your home, don't suffer alone. OC Roofing Systems' roof repair specialists have the training required for the high-quality roofing services you deserve. Call us at 1-706-658-2643 or contact us online to schedule a free estimate in Jefferson, Gainesville, Winder, Braselton, Flowery Branch, Atlanta, Hoschton, Rome, Roswell, Athens, and throughout the surrounding areas!