Beautiful Tile Roofing Installation in North Georgia
Enhance your roof's appearance and strength with Clay or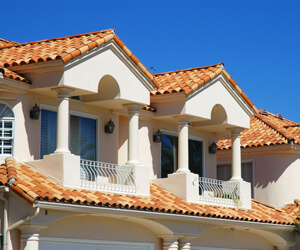 Tile roofs are admired for their beauty; however, their physical attributes mimic their aesthetic value. Tile roofing combines durability with elegance, providing homeowners with energy efficiency and exceptional fire resistance. This type of roofing is available in a range of colors, it is easy to replace tiles when there is damage, and it is easy to clean and maintain.
If you're interested in a breathtaking roof that will last a lifetime, a tile roof is the perfect option. There is a wide range of colors and styles to choose from allowing you to create a unique design that will keep your home protected in rain, wind and even the toughest weather elements.
We service homes in Gainesville, Jefferson, Winder and nearby. Call us today to schedule a free estimate!
Strength with Design. Tile roofs combine beauty & durability, providing you with a roof that will last a lifetime.
Tile roofing is a popular option in Georgia
Clay tiles
Clay roofing tiles are fireproof and exceptionally strong, especially in severe weather conditions. Clay tiles are also energy efficient; allowing air to circulate between the tiles and roof deck, limiting the transfer of heat so your cooling costs will be cut down in warmer weather.
Concrete tiles
Concrete tile roofing is a lifelong roofing material with a Class A fire rating. They are also economically friendly and are easily replaced. It is compiled of cement, sand and water, which provides concrete with the utmost durability and weather damage resistance.
Easy Repairs
In the unlikely event your roofing tiles become damaged, replacement is quick and easy.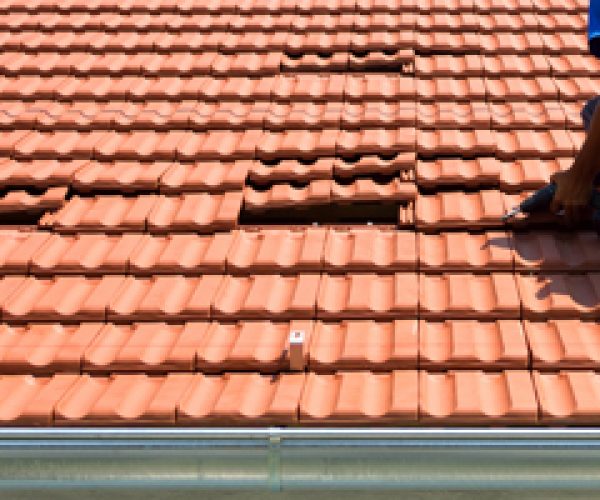 Tile roofing is definitely a case of, "you get what you pay for." While there are many cheaper alternatives out there, they lack the beauty and elegant design of tiles. Tiles are extremely decorative and also possess durable qualities that tend to outlast other roofing materials. Clay and concrete tile roofs can withstand the harshest of elements, including hail, heavy winds and fires.
Clay and concrete tile roofs must be installed by a professional, such as OC Roofing Systems. The tiles tend to be extremely heavy…and delicate. Concrete tile roofs can weigh up to triple the amount of asphalt shingles.
Most of the time, roof tiles are easily replaced. Clay roof tiles tend to leak when an excessive amount of debris collects on it and can snap in extremely cold weather. Concrete tiles can crack under heavy pressure. As an experienced tile roofing company, OC Roofing Systems can easily replace damaged tiles simply by removing the broken tiles and adding new ones.
OC Roofing Systems Can Install a Tile Roof for You Today!
We proudly service homes all throughout Flowery Branch, Braselton, Hoschton, Atlanta, Athens, Rome, Roswell and nearby. Call us at 1-844-385-9356 for a free estimate on any of our roof replacement options available all over Georgia.