Professional Roof Replacement in Gainesville & Nearby
Use the
for a Flawless New Roof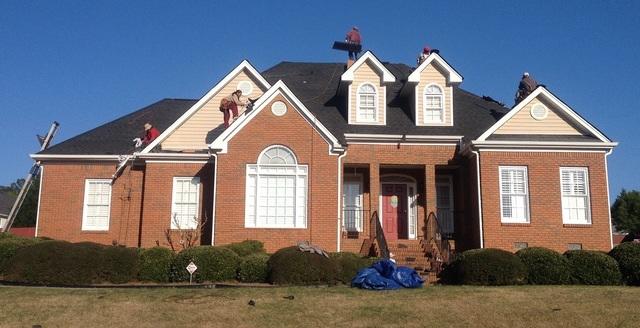 All roofs eventually decay and need to be replaced, so it's completely normal to need a new roof. But even though that's the case, most homeowners don't look forward to roof replacement, and it's not hard to understand why. However, when you work with an expert roofing company
like OC Roofing Systems, your roofing project will be much easier than you'd imagined. We are skilled with a variety of materials so you can get the look you desire at a price you can afford. And when we're done, you'll have a much stronger, safer roof to protect your family from Mother Nature.
To discover if our roof replacement services are right for you, schedule a free estimate in Gainesville, Jefferson, Winder or nearby today!
When is it time to replace your roof?
It can be hard to know when the best time for a new roof has come. Sometimes the need to replace your roof is obvious – if extensive storm damage has occurred and repairs are impractical or impossible, replacement may be your only option. However, there are other situations where the decision isn't so clear.
In general, if your roof is over 25 years old and has surpassed its warranty, if it has significant shingle damage, algae growth, and flashing or ventilation problems, your OC Roofing Systems professional may suggest roof replacement. We will discuss every detail with you to help you make the best choice for your home and your family.
A homeowner in Gainesville Georgia was frustrated with the look of their aging roof. Our specialist stopped by and provided a free estimate. The customer was thrilled and decided to have us install Owens Corning Duration shingles in Williamsburg Grey which come with a LIFETIME warranty when in installed by a certified dealer like OC Roofing Systems.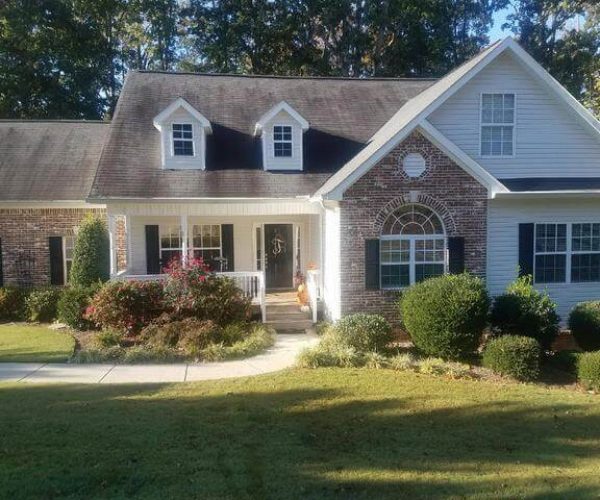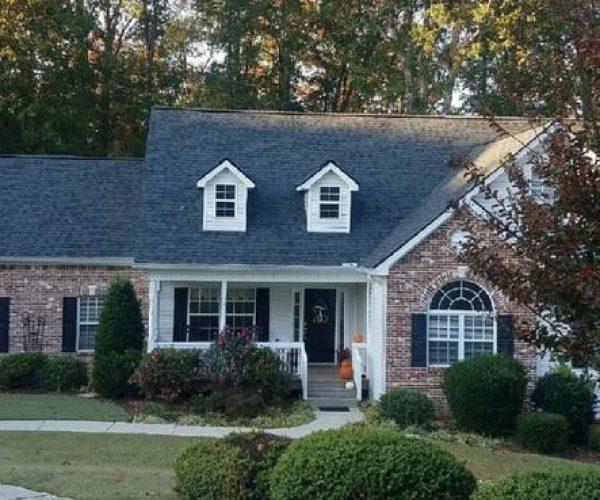 The Benefits of Roof Replacement
While a roof replacement project might seem overwhelming at first, the long-term effects of a new roof are always in your favor. Not only will you enjoy the peace of mind that comes from knowing you have a reliable roof over your head, but you will also improve the value of your home, making it easier to sell when the time comes.
Additionally, individual roofing materials also offer different benefits depending on your home's needs. For example, asphalt shingles are extremely cost effective, metal roofing is the sturdiest material available, & wood shingles are ideal for a beautiful, traditional aesthetic. The materials we work with include:
Many of the worst roofing issues we see start off small, such as a minor roof leak. But when left untreated, complications always emerge, & we are forced to charge you for a much larger job. Let OC Roofing Systems experts get you started with roof repair & maintenance today, keeping your home safer & more affordable overall!
Get Started on your new Roof Today
No matter what kind of roof you're looking for, trust the experts at OC Roofing Systems to build the replacement roof you need. Our products are made to last, keeping you and your family safe for years to come. Call us at 1-706-658-2643 or contact us online to schedule a free estimate today, and find out how we can help you achieve your roof requirements! We serve customers in Jefferson, Gainesville, Winder, Braselton, Flowery Branch, Atlanta, Hoschton, Rome, Roswell, Athens, and areas nearby.